Welcome to Jo Cool Whitegoods
We are Perth's specialists in buying, selling and trading of second hand whitegoods including fridges, freezers, washers and dryers.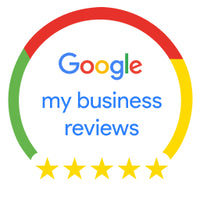 Jo Cool Whitegoods is a proudly West Australian family-owned and operated business that came into existence in 2013, thanks to the vision and dedication of its founders, Joe and Victoria. With a strong commitment to providing quality home appliances and exceptional customer service, Jo Cool Whitegoods has become a trusted name in the industry, serving the needs of households throughout the region. With their passion for all things cool, Joe and Victoria have built a reputation for reliability and expertise, making Jo Cool Whitegoods a go-to destination for those seeking top-notch appliances and a personalized shopping experience.

GOOGLE REVIEWS - BOASTING A STELLAR 4.9/5 STAR RATING, WITH AN IMPRESSIVE TALLY OF 844 REVIEWS AND STILL GROWING!
👉 Click here to share your Google review with us today! ⭐⭐⭐⭐⭐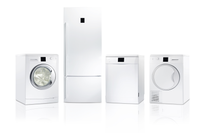 Want to sell?
Moving house, or maybe just upgrading your appliances?
Click here to quickly and easily send us the details!
Testimonials
Joe, the shop owner, was nice to deal with. He knows what he is doing and leave no chance for misunderstanding. I even got my fridge delivered within a couple of hours from purchase now that speaks something!

Joshua Fok
Hands down best service from the team at Jo Cool. Thank you Victoria and Jas for their unbelievable service. I was contemplating buying a new washing machine but i'm glad i was able to save my money. I've had my LG washing machine for close to a decade and after a few visits from them they were able to fix this for me and my family. Thank you! High recommended!

Alvin Tan
Chris was very helpful and open on a Sunday. Good quality of appliances, recommend the delivery as it comes with free retrieval if there ever was a problem and at $60 that's cheap enough.

Matt Page